---
Plataforma:

PlayStation 2
Desarrollador:

Sony Santa Monica
Distribuidor:

Sony
Género:

Acción,Hack and Slash,Aventura
Jugadores:

1
Idioma:

Español Voces Y Textos
Lanzamiento:

9 de mayo de 2007
Region:
Pal
Tipo de DVD:

DVD5 (ISO)
Vuelve a sentir la emoción y el poder de luchar con el dios de la acción.
Sangre y venganza son nuevamente el llamativo rastro que el rey de la guerra deja tras de sí. Kratos prosigue su cruenta leyenda, en esta esperadísima segunda entrega, del que se ha convertido por meritos propios en uno de los más grandes exponentes del género de acción.
Tomar como envoltorio las fascinantes historias de los mitos griegos, es uno de los principales aciertos y también factores del éxito logrado por God of War. El magnetismo que poseen estas antiguas leyendas junto con un apoteósico apartado visual, unido al soplo de aire fresco que supuso la endiablada acción del juego de Sony, consiguió que miles de jugadores veneraran la primera gesta de este guerrero espartano, llegándolo a convertir en todo un mito de los videojuegos desde el primer momento.
Ahora dos años después, este frenesí vuelve. Y tras una larga campaña promocional con todo tipo de noticias, vídeos, imágenes, y el sonado retraso del juego en Europa, por fin ha llegado el momento de saber si el estudio de Sony en Santa Monica, ha logrado mejorar con suficiente holgura el videojuego que le dio fama mundial. God of War 2, ya está aquí.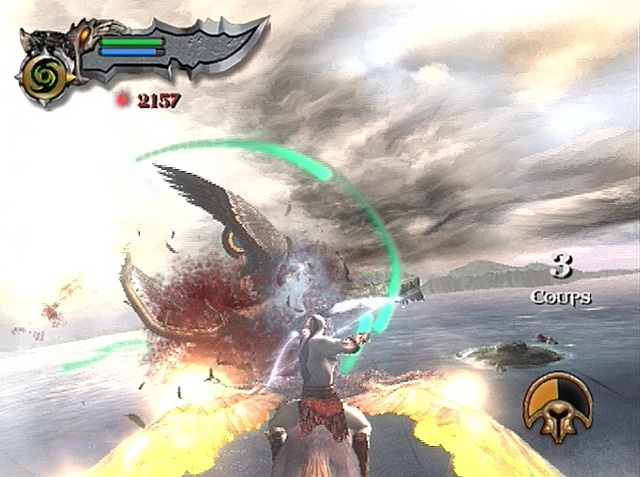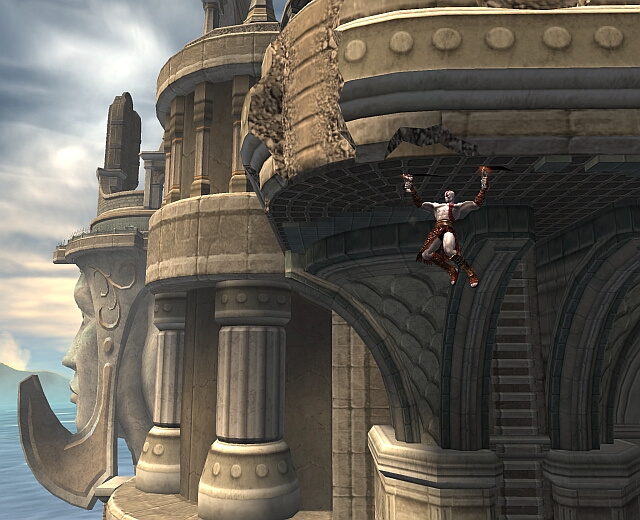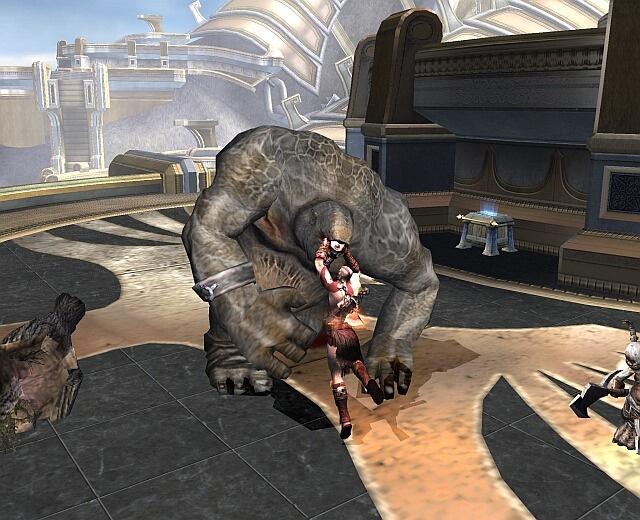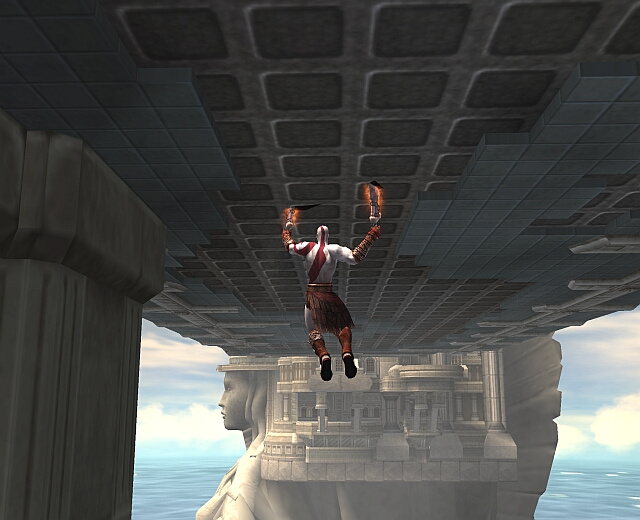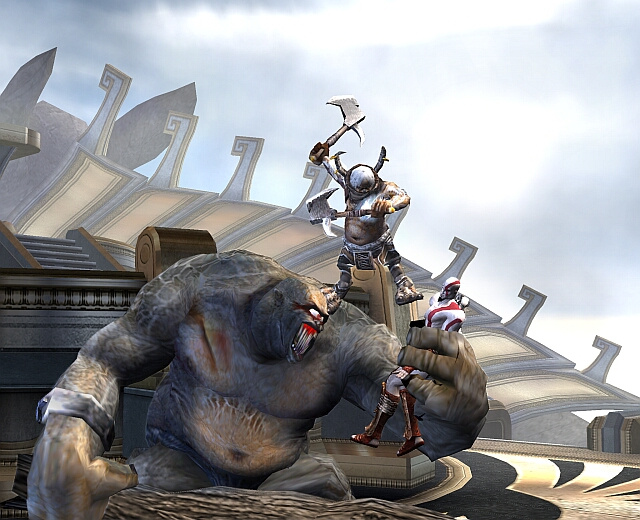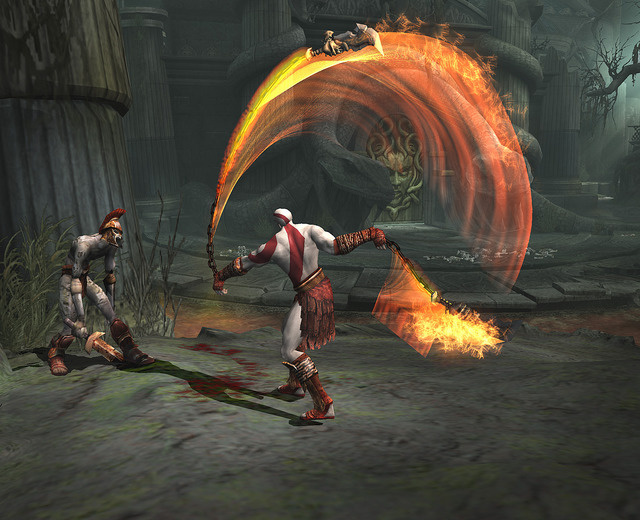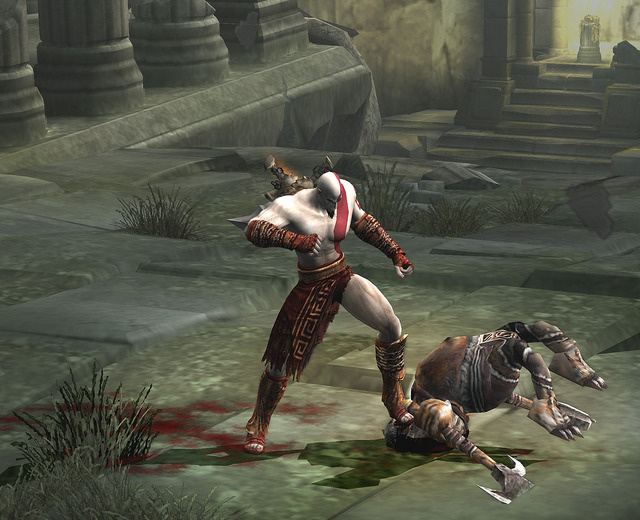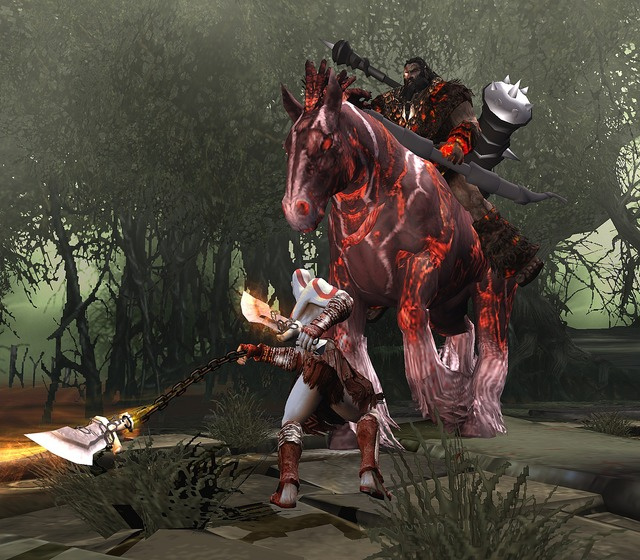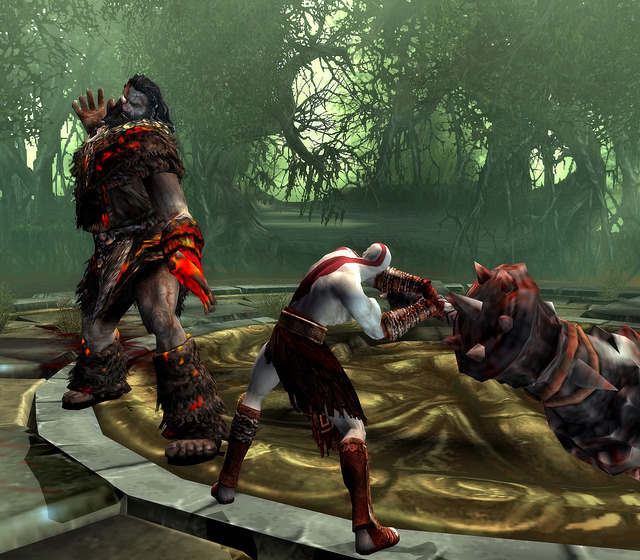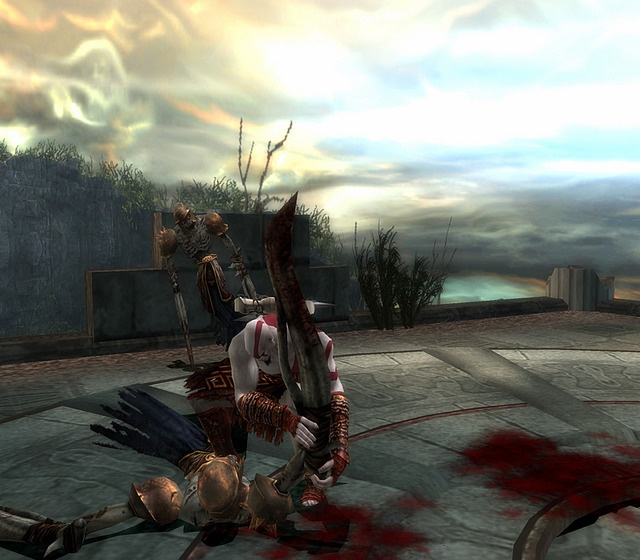 Código:
http://www.wupload.com/file/286863164
http://www.wupload.com/file/286863162
http://www.wupload.com/file/286863165
http://www.wupload.com/file/286863169
http://www.wupload.com/file/286863170
http://www.wupload.com/file/286863167
http://www.wupload.com/file/286863173
http://www.wupload.com/file/286863166
http://www.wupload.com/file/286863171
http://www.wupload.com/file/286863161
Código:
http://www.filesonic.com/file/2304754851/GW2P2_Shadyds.part01.rar
http://www.filesonic.com/file/2304754861/GW2P2_Shadyds.part02.rar
http://www.filesonic.com/file/2304754841/GW2P2_Shadyds.part03.rar
http://www.filesonic.com/file/2304754871/GW2P2_Shadyds.part04.rar
http://www.filesonic.com/file/2304754811/GW2P2_Shadyds.part05.rar
http://www.filesonic.com/file/2304754791/GW2P2_Shadyds.part06.rar
http://www.filesonic.com/file/2304754881/GW2P2_Shadyds.part07.rar
http://www.filesonic.com/file/2304754831/GW2P2_Shadyds.part08.rar
http://www.filesonic.com/file/2304754821/GW2P2_Shadyds.part09.rar
http://www.filesonic.com/file/2304754801/GW2P2_Shadyds.part10.rar
Código:
http://www.uploadstation.com/file/eN7eqda
http://www.uploadstation.com/file/ghg8vqU
http://www.uploadstation.com/file/49k9T6e
http://www.uploadstation.com/file/UVh5P25
http://www.uploadstation.com/file/nWUgGRf
http://www.uploadstation.com/file/TCYusJ2
http://www.uploadstation.com/file/KTrkZMe
http://www.uploadstation.com/file/2bTXp23
http://www.uploadstation.com/file/qbMgvWb
http://www.uploadstation.com/file/2JGf3YF
Código:
http://www.fileserve.com/file/44k4nTE
http://www.fileserve.com/file/YuwJ84N
http://www.fileserve.com/file/kwJVKvq
http://www.fileserve.com/file/yjy5qjF
http://www.fileserve.com/file/FrWmcd8
http://www.fileserve.com/file/CHnUjKg
http://www.fileserve.com/file/JvwQAb9
http://www.fileserve.com/file/rjRMVGf
http://www.fileserve.com/file/ZGwNEtq
http://www.fileserve.com/file/uQHzFXt